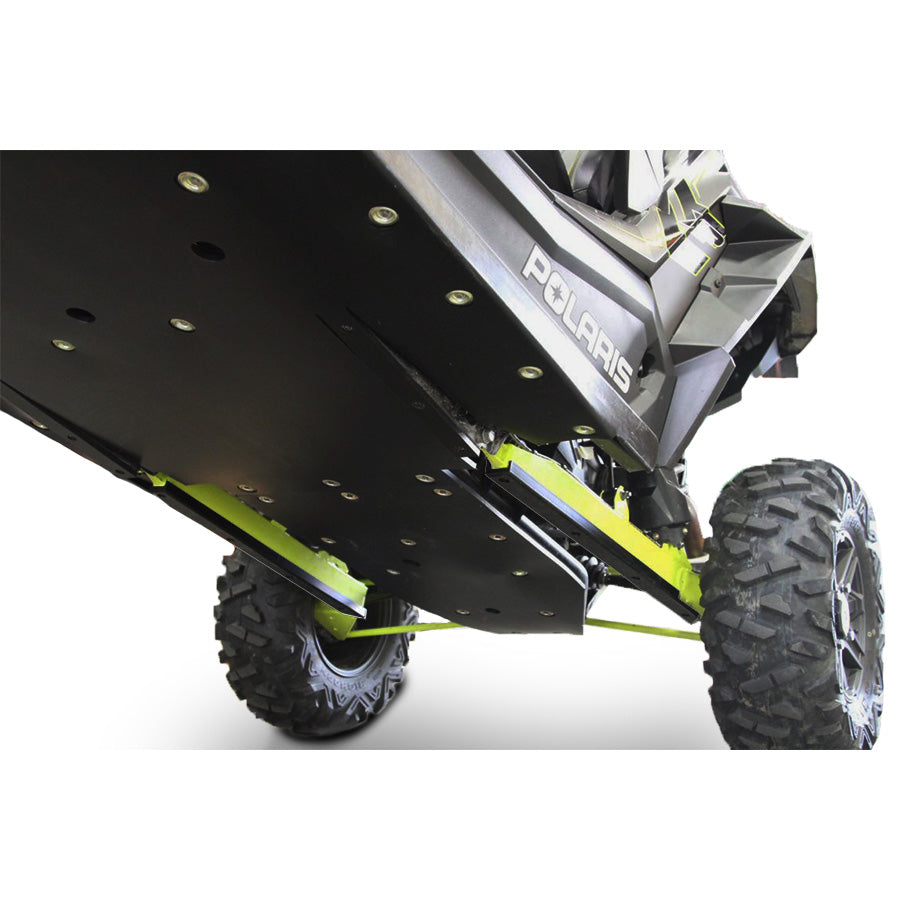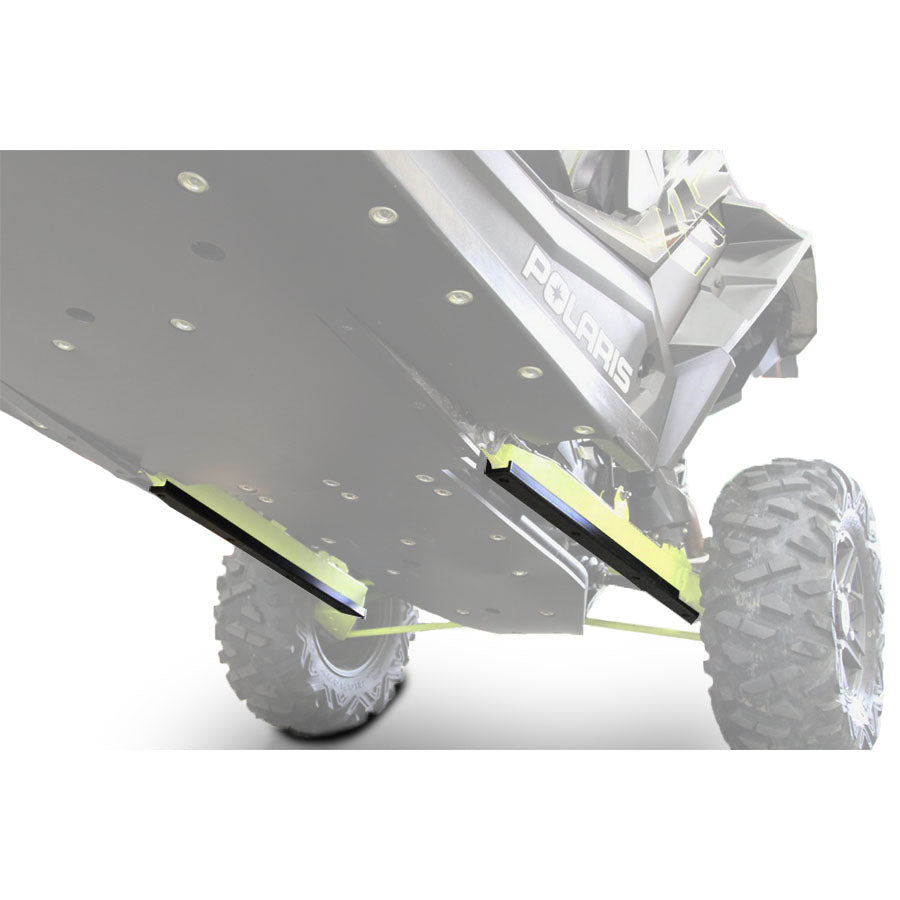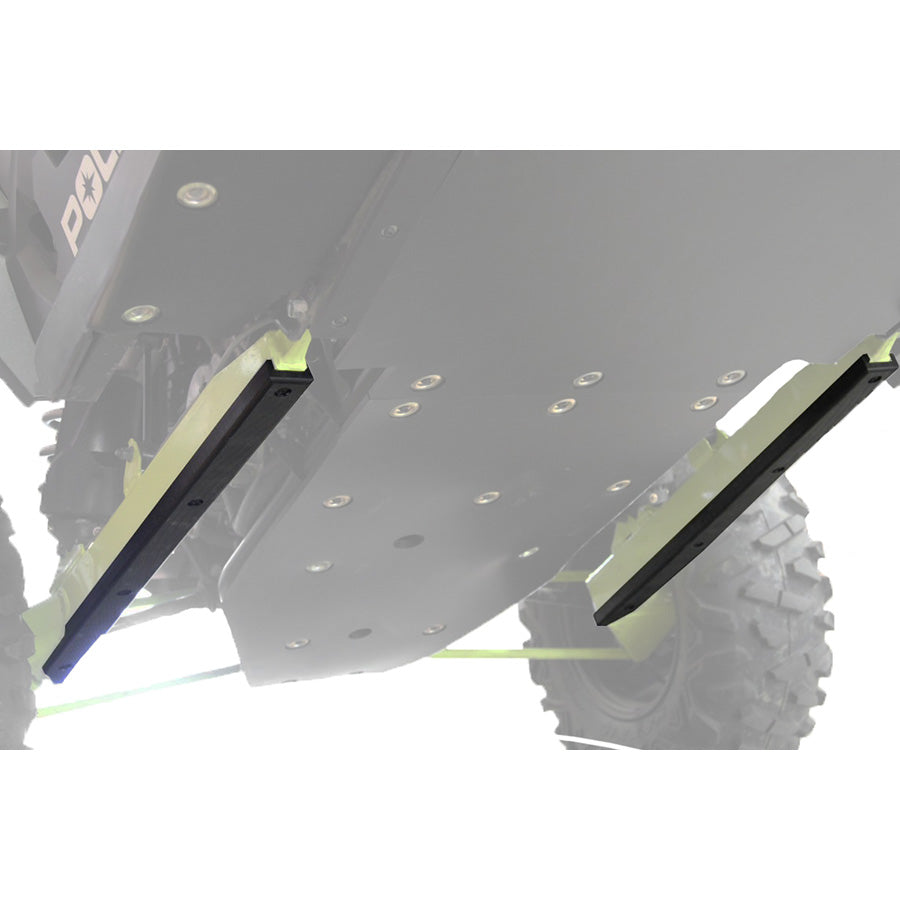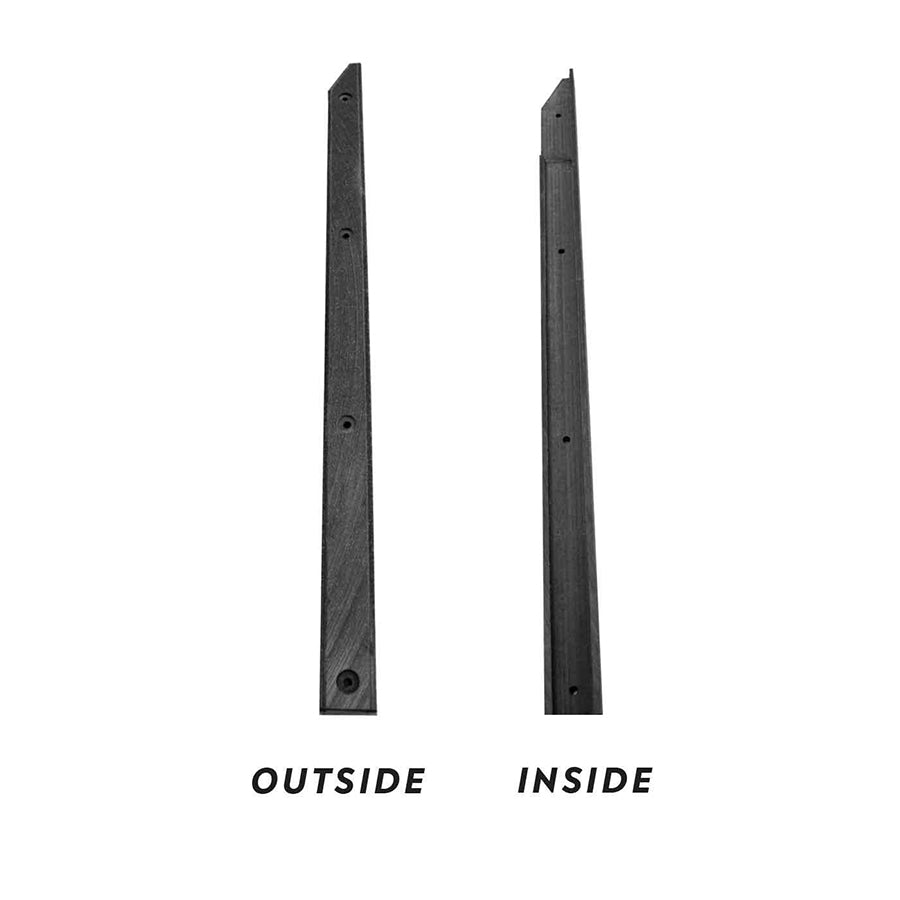 "Since a stick came through my floorboard during a casual ride on a backcountry road, I refuse to drive my SxS without a skid plate. There is no reason to risk my vehicle or my family." - Gregg (UTV owner since 2005)
BUY ONCE, CRY ONCE. Replace any part and pay factory pricing for replacements if you break or wear it out
MADE IN UTAH: Sourced, Designed, and Manufactured in the USA
WORKMANSHIP GUARANTEE. We will replace any workmanship issue at no cost to you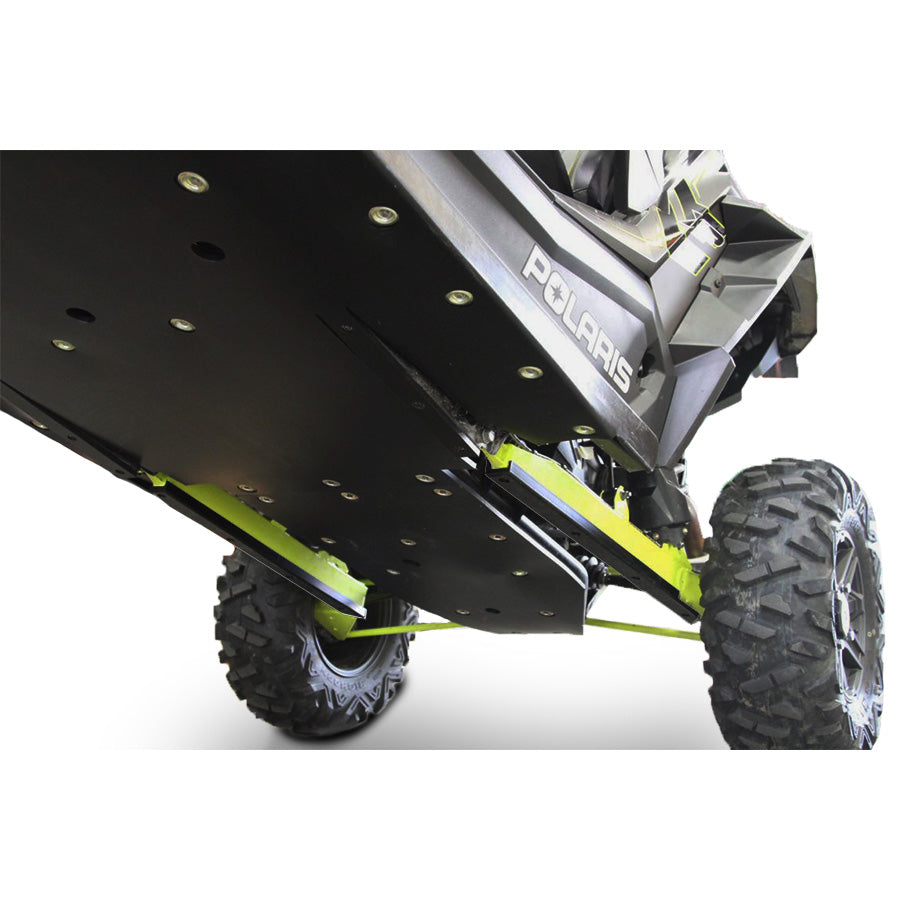 Trailing Arm Sliders | UHMW | Polaris RZR Turbo R
Best UTV Trailing Arm Sliders Features for Polaris RZR Turbo R
UHMW Trailing Arm Sliders  |
  Polaris RZR Turbo R

 by SSS Offroad

Note: Pictures are of XP 1000 The Turbo R design will look the very similar but it will have slightly different attachment points and a fully redesigned engine skid plate. 

SSS Off-Road arm protectors are a must for all UTV enthusiasts who value their investments—the people they ride with as well as their machines.

They complement factory and aftermarket skid plates alike, to provide you that full protection when you are out doing what you enjoy the most.

FEATURES
1/2" Thick 100% UHMW 
Recessed bolt holes for flushed hardware that allows for a smooth, no-snag finish
UHMW-PE stands for Ultra-High Molecular Weight Polythene. 

High Impact Strength
- Absorbs impacts
- Bounces back to original shape

Extremely Quiet
Significantly dampens impact noise

Self Lubricating/High Abrasion Resistance
- Easily slide over rocks and logs
- Outwears carbon steel 10:1, great for sand

Light-Weight
- Lighter than aluminum
- Very similar weight to HDPE  (Factory/OEM material)
Why is our material the better than others?

We only supply genuine American made UHMW-PE.

We believe some products pose as UHMW based but are not made from UHMW. Some material descriptions that we believe you should be aware of are:

"Proprietary blend of UHMW" (most likely HDPE or HMW)
HMW (less than 10x the molecular weight of UHMW)
ARMW (most likely HMW)
Which UHMW material thickness should I choose?

3/8th inch UHMW is the best material thickness for nearly all riders.

1/8th inch won't allow for a flat finish, hardware or lap joints
1/2 inch adds unnecessary weight, doesn't add meaningful upgrade in protection
Why we don't use colored UHMW?

UHMW colors are very limited and primarily used for utility applications, not cosmetic applications. This means that color shades can have significant variations from sheet-to-sheet and will not be matched to a specific Pantone (color matching system). If you have seen cool colored plastics, they are most likely not UHMW because of the inability to color match.
Strength of UHMW vs other plastics?

UHMW has more than 10x the molecular weight than it's little brother HMW (some might call it ARMW). This is what gives UHMW it's superior impact strength, abrasion resistance, stress/crack resistance, and more! This makes it very important to prioritize material type/authenticity over material thickness.
Why factory skids don't cut it?

Most Factory/OEM skids provide minimal protection
Factory skids are made with plastic that easily cracks, punctures, or breaks
Too Thin or Too Thick
Too many needless holes add snag points
Our customer support is available Monday to Friday: 8am-8:30pm.
Average answer time: 24h
Buy from the industry leader
Skid Plates Are our Specialty
More Great Products for the Polaris RZR Turbo R